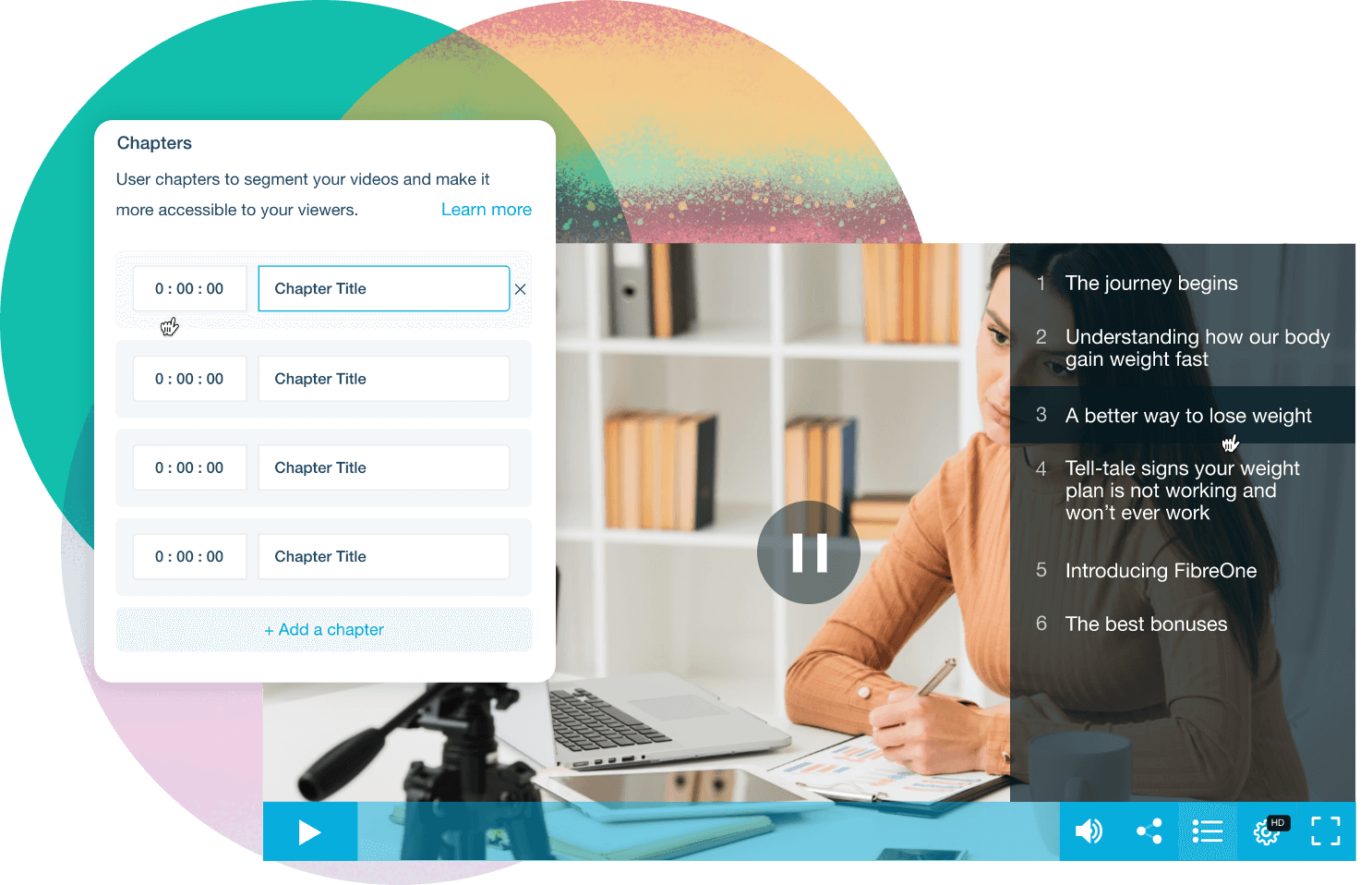 Video chapters
Video chapters make your videos more interactive, easier to watch and navigate.

Segment your videos or bookmark important sections in your videos and make the video viewer friendly.

Perfect for long videos such as webinars, product reviews, product/software training videos, educational/ e-learning videos and help videos etc. Video chapters are a must to keep the viewer engaged and interacting with your content.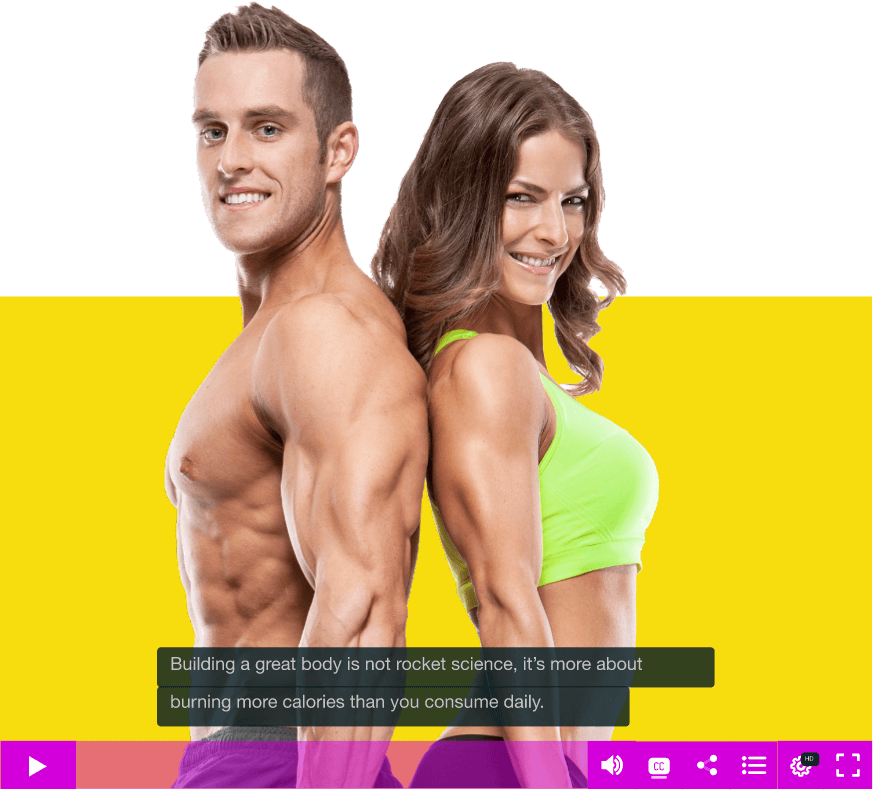 Automated A.I video captioning & translations
Automatically caption your videos in 3-clicks with up to 99% accuracy for free. Also, subtitle (translate) your videos in up to 31 other languages and open it up to audiences around the globe.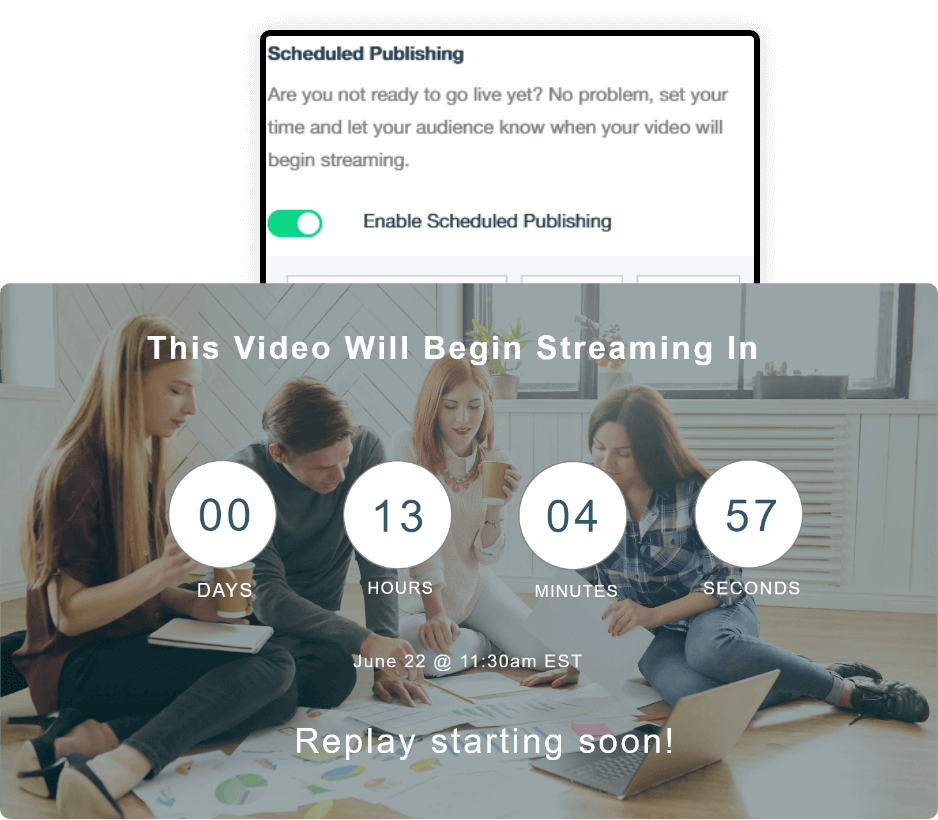 Content scheduler & video drip feed tool
Schedule dates in future that your video can begin streaming to your audience and when it will stop streaming.

Leverage this to automate your content releases, increase engagement on your videos, build buzz on product teasers, introduce scarcity and urgency in your sales campaigns.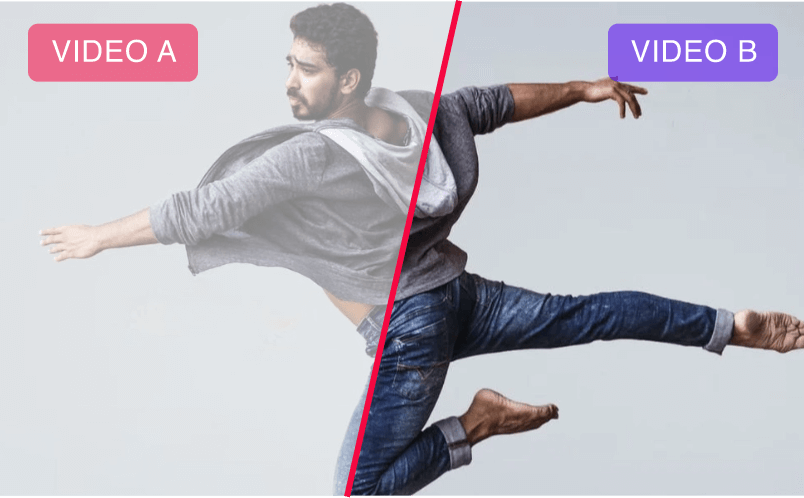 A/B video split testing
No more guessing if your video campaign will perform well, setup a split test within 60 seconds and check which video engages your audience more.

You can also split test your thumbnails to see that one that gets the most views.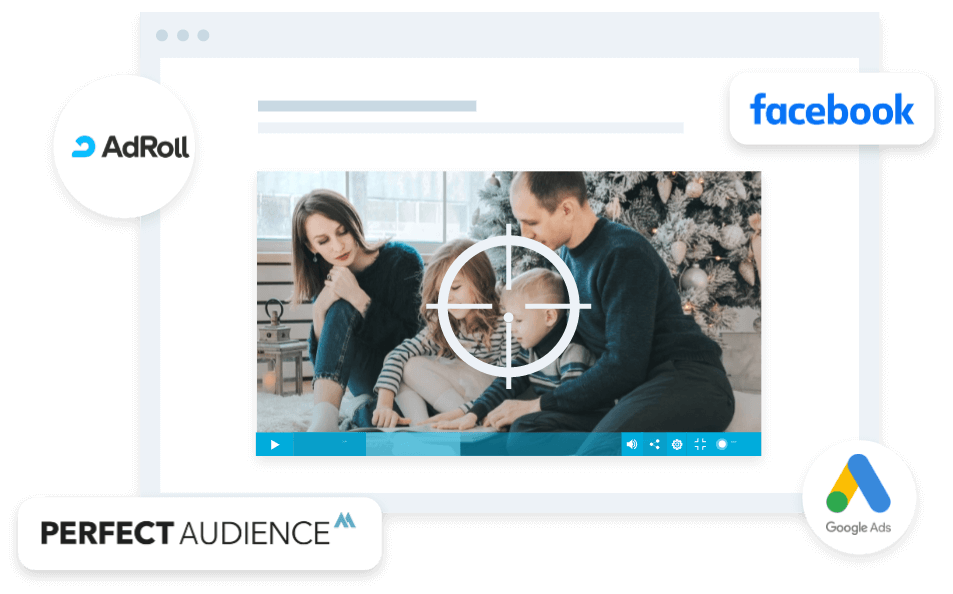 Google & FB ads integration
Retarget your viewers for better ROI on your ad campaigns. Install and fire ad pixels directly inside your videos and build custom audiences.

You'll be able to target specifically users that watched your video and segment them by how much they watched.

Works with Google/YouTube ads, FB/Instagram ads, Adroll, PerfectAudience and all the popular ad platforms.