More storage than you'll ever need
Adilo provides you with terabytes of storage, more than enough to handle thousands of videos, tv shows or movies.

And if you still need more? We got you, we have custom offers for unlimited storage... all you need to do is get in touch we'll set you up.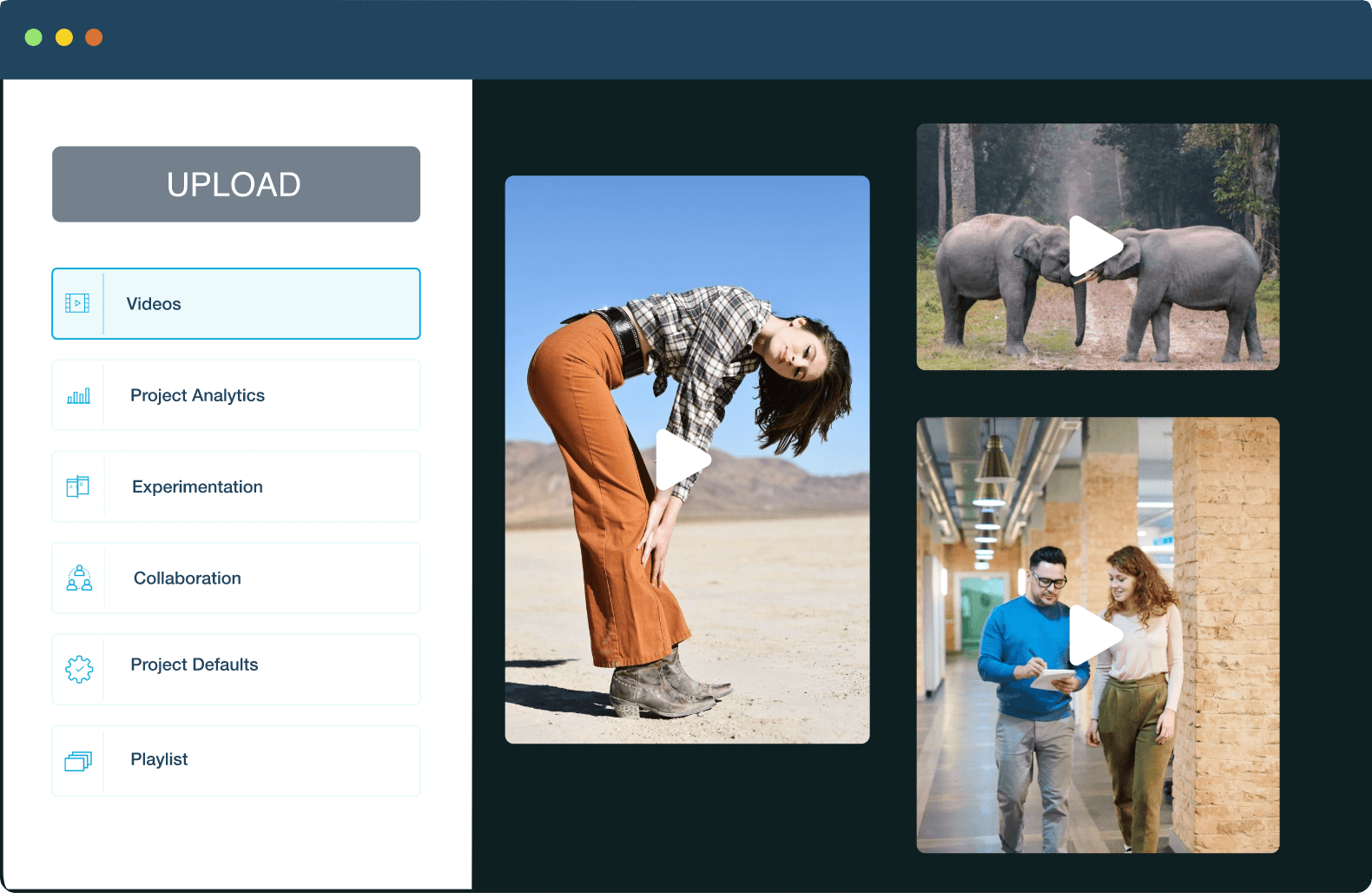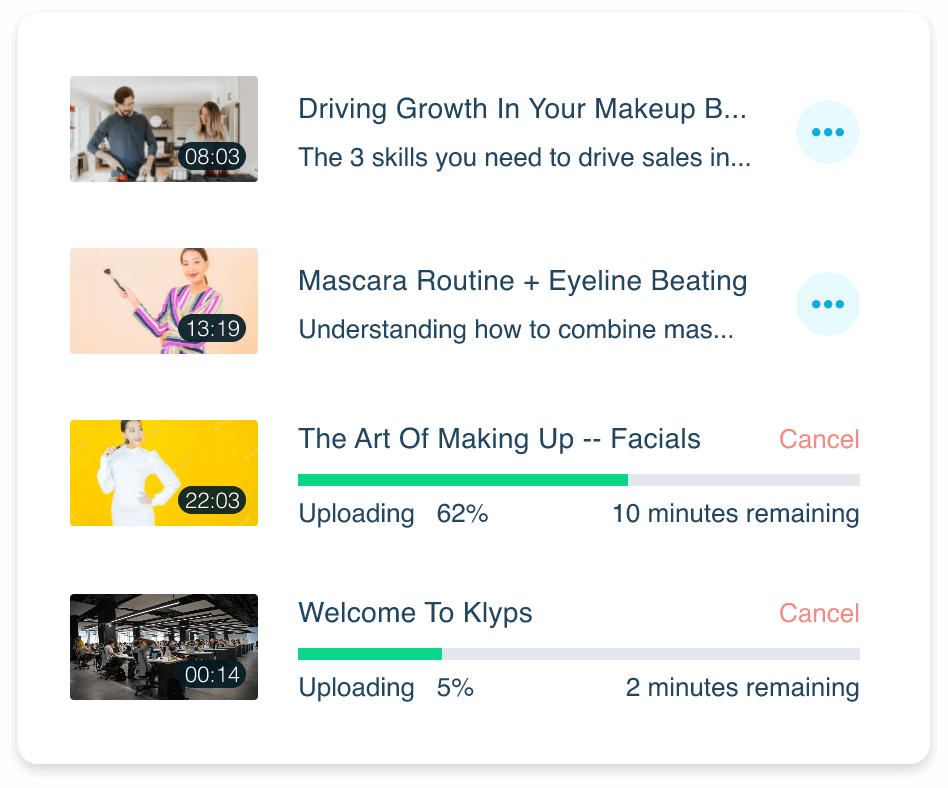 Hi-speed multi-uploader
Sync your large video files to the cloud in minutes not hours, we use chunked multi-part transfer technology to make your video uploads a breeze.

And we support multiple files syncing, just drag n' drop them... it's that easy.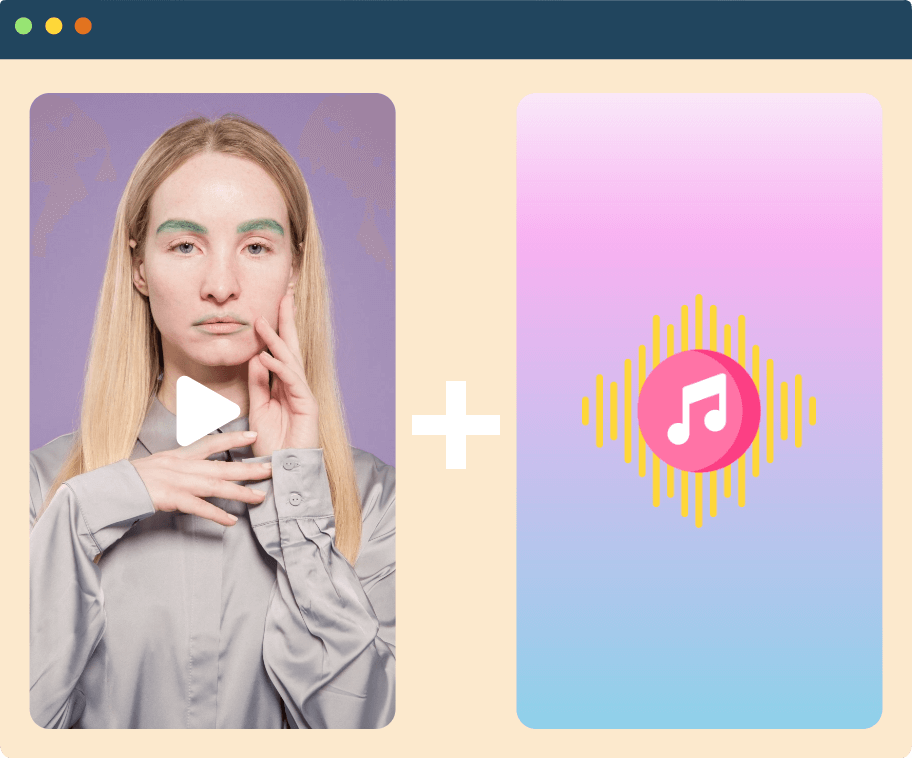 Video & audio hosting
Adilo not only lets you host videos, we let you host your audio files, music, voiceover recordings and podcasts with us.

All popular video & audio codecs are accepted.
Video import APIs for
easy migration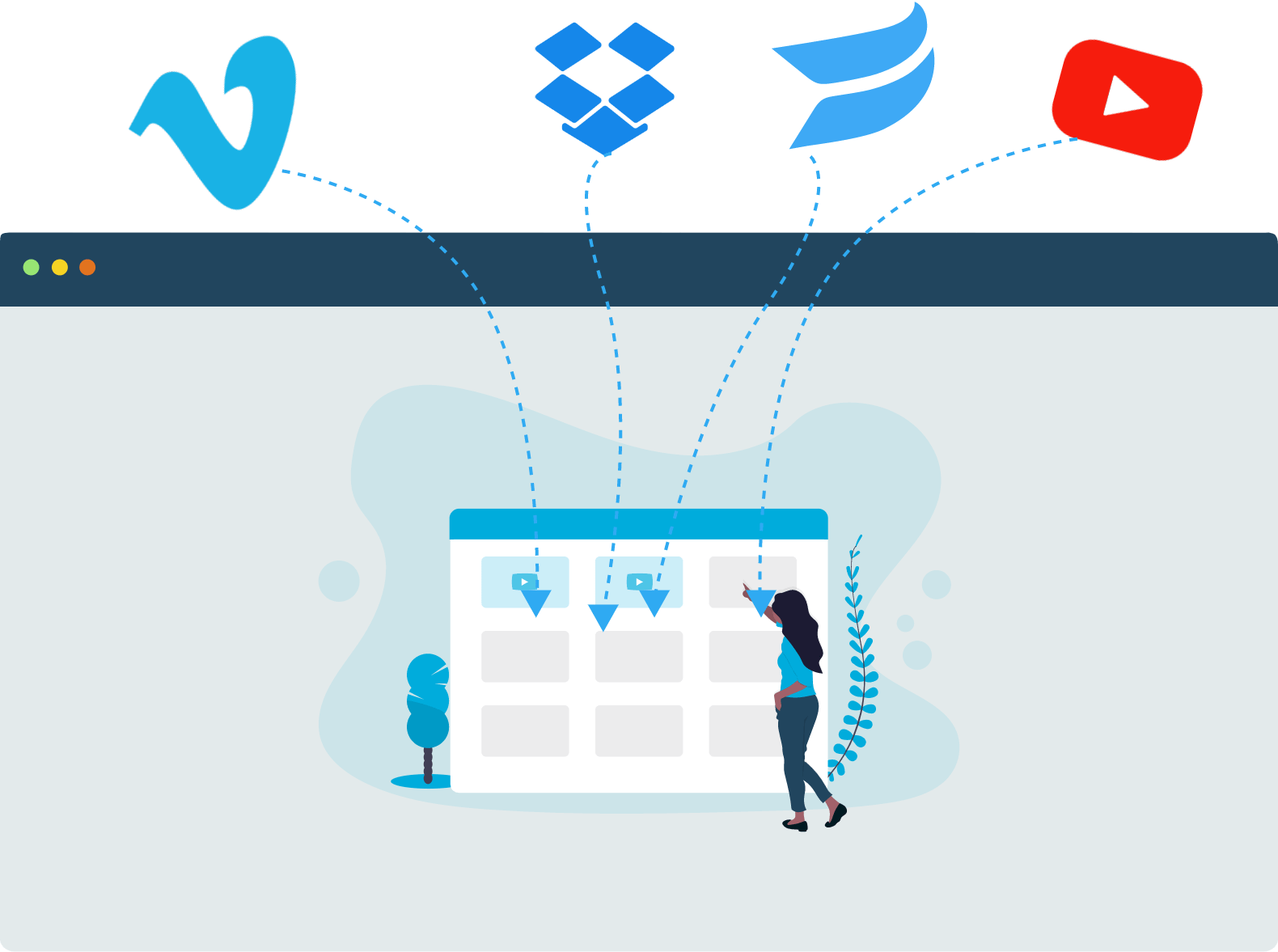 When migrating from your existing video host to Adilo, we got you covered. Our 1-click video sync APIs make it easy for you to migrate all your video & audio files with their metadata intact (Note: Vimeo import API is currently live; Wistia, Dropbox, YouTube and more are on the way).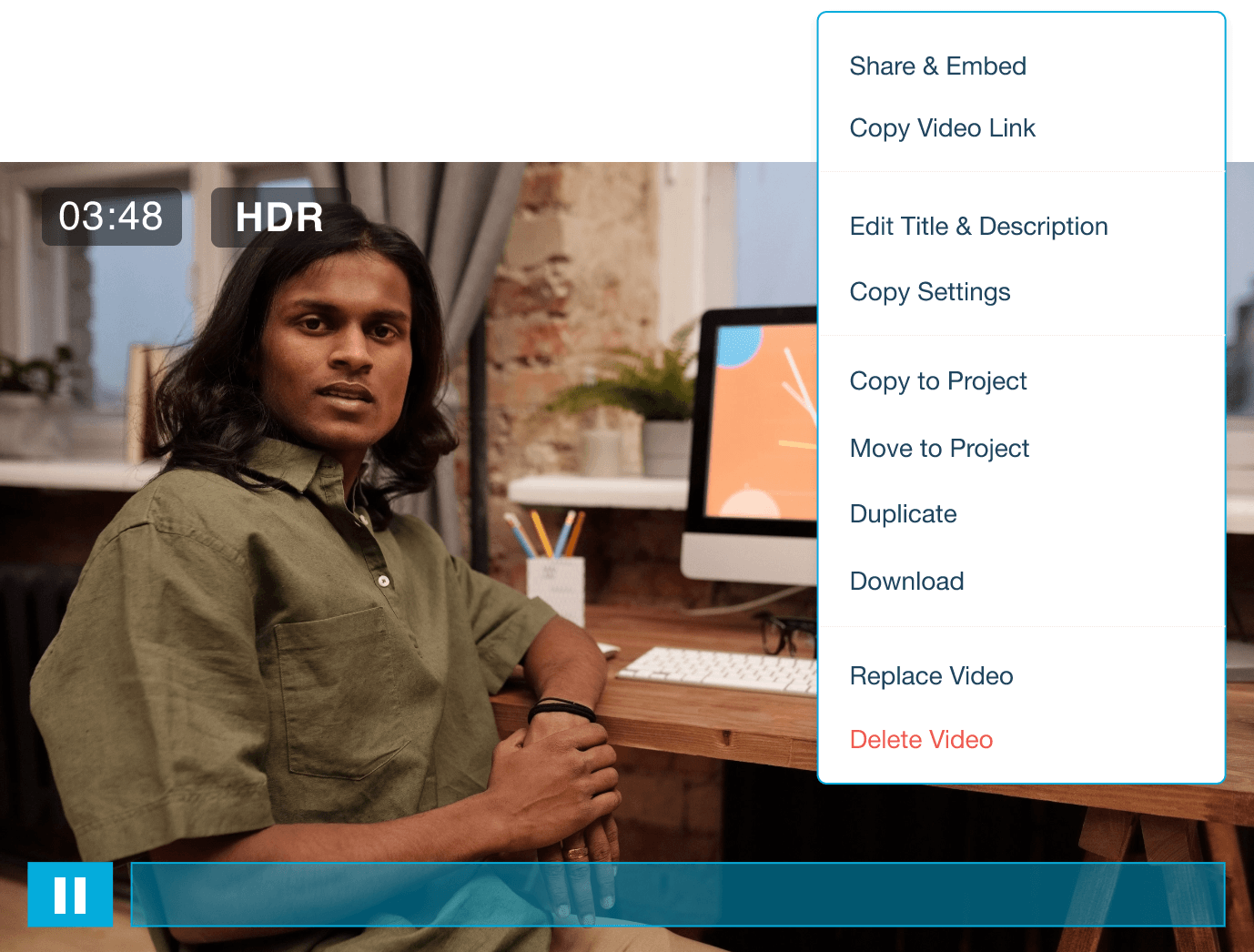 Easy video management
Every single tool you need to manage your video & audio files provided for you.

You can move files from one project to another, copy settings of one video onto another, customize the SEO settings of a video.

Replace any video without changing the URL or losing your stats, likes, and comments
Stay organized always
Create projects and sub-folders in your projects to organize your files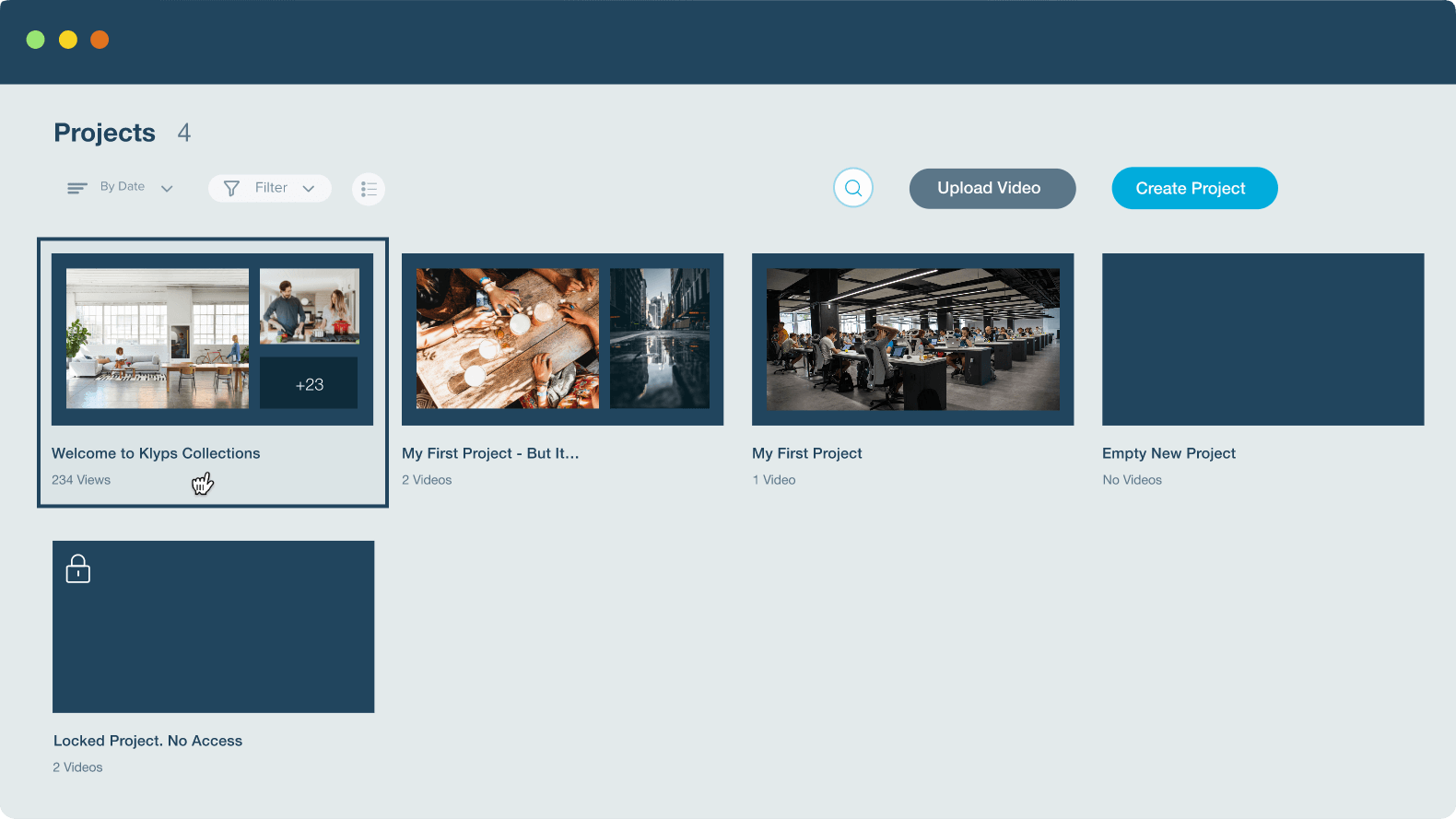 Video libraries with
controlled team access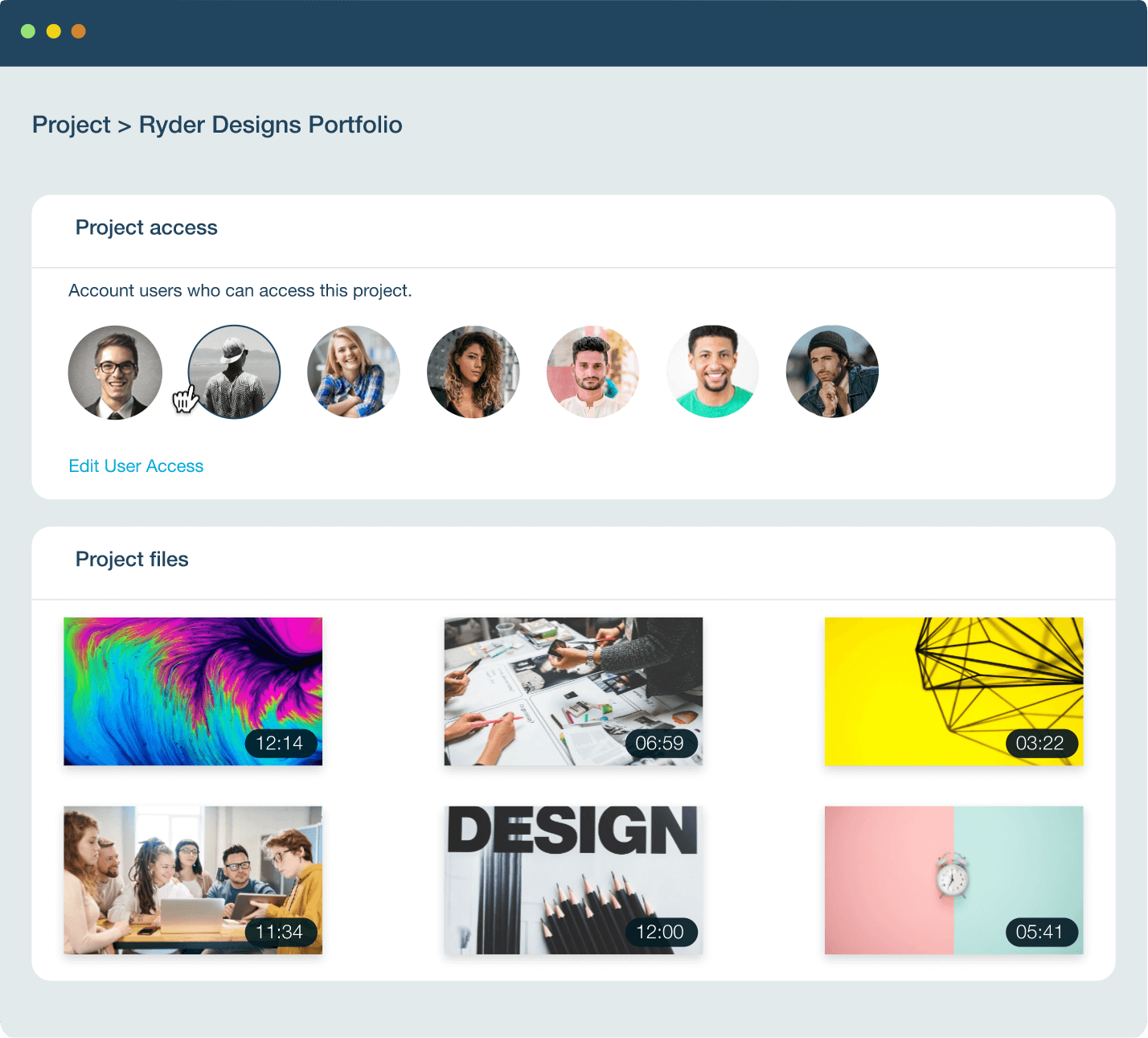 Build your own video hubs
Create video libraries and projects in Adilo and control which members of your team will have access to the project and it's contents.

Keep client files and proprietary information secure and on a need-to-know basis inside your account.
Collaboration without
the chaos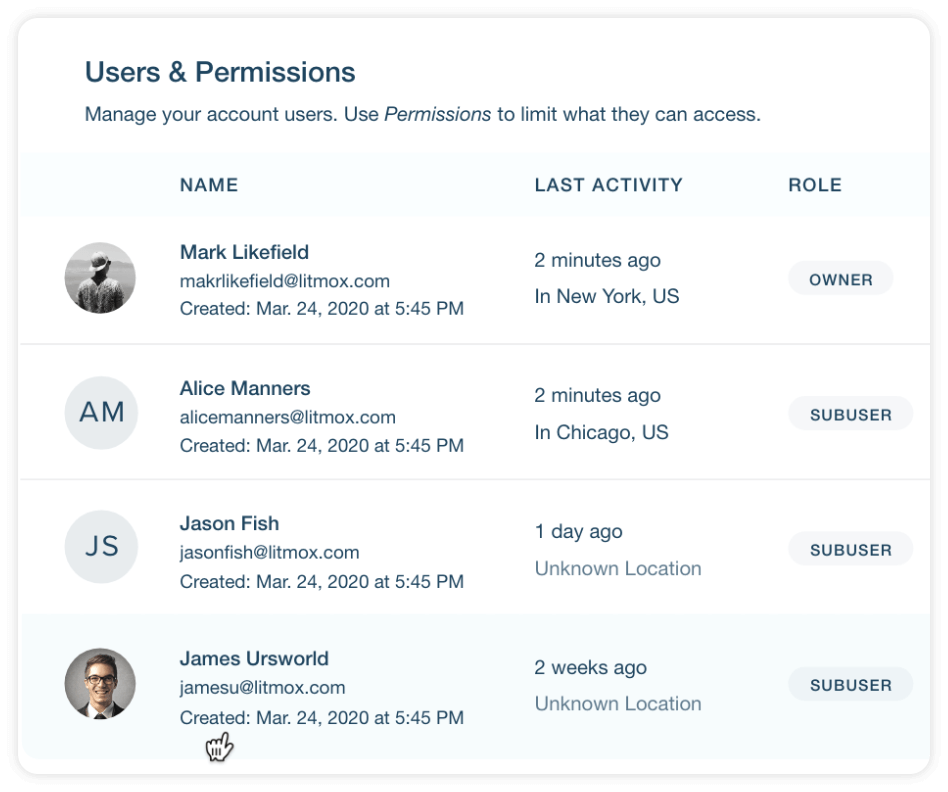 Invite your teammates & keep calm
There's always room for more teammates. Adilo lets you add as much users as you need to you account (depending on your plan).

You can assign permissions individually to each new user you add and give them only as much access as you desire.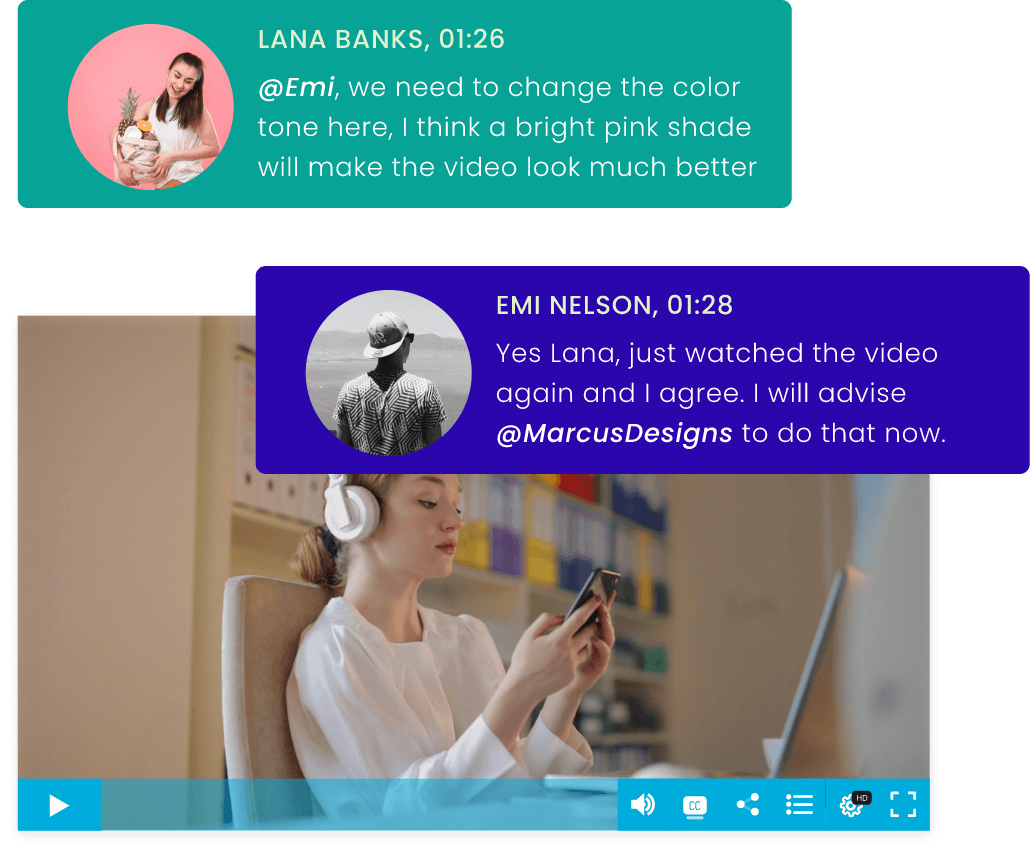 Make reviews faster
Review videos internally with your team or clients before publishing it to the web. Get feedbacks with time-coded comments to spot exactly what you need to fix and make life easy for everyone.
Communicate faster between teams
No more wasting billable hours on chats, live streams or meetings. Just record a quick video and show your team what you need done.

It's faster, it's clearer & it's just better.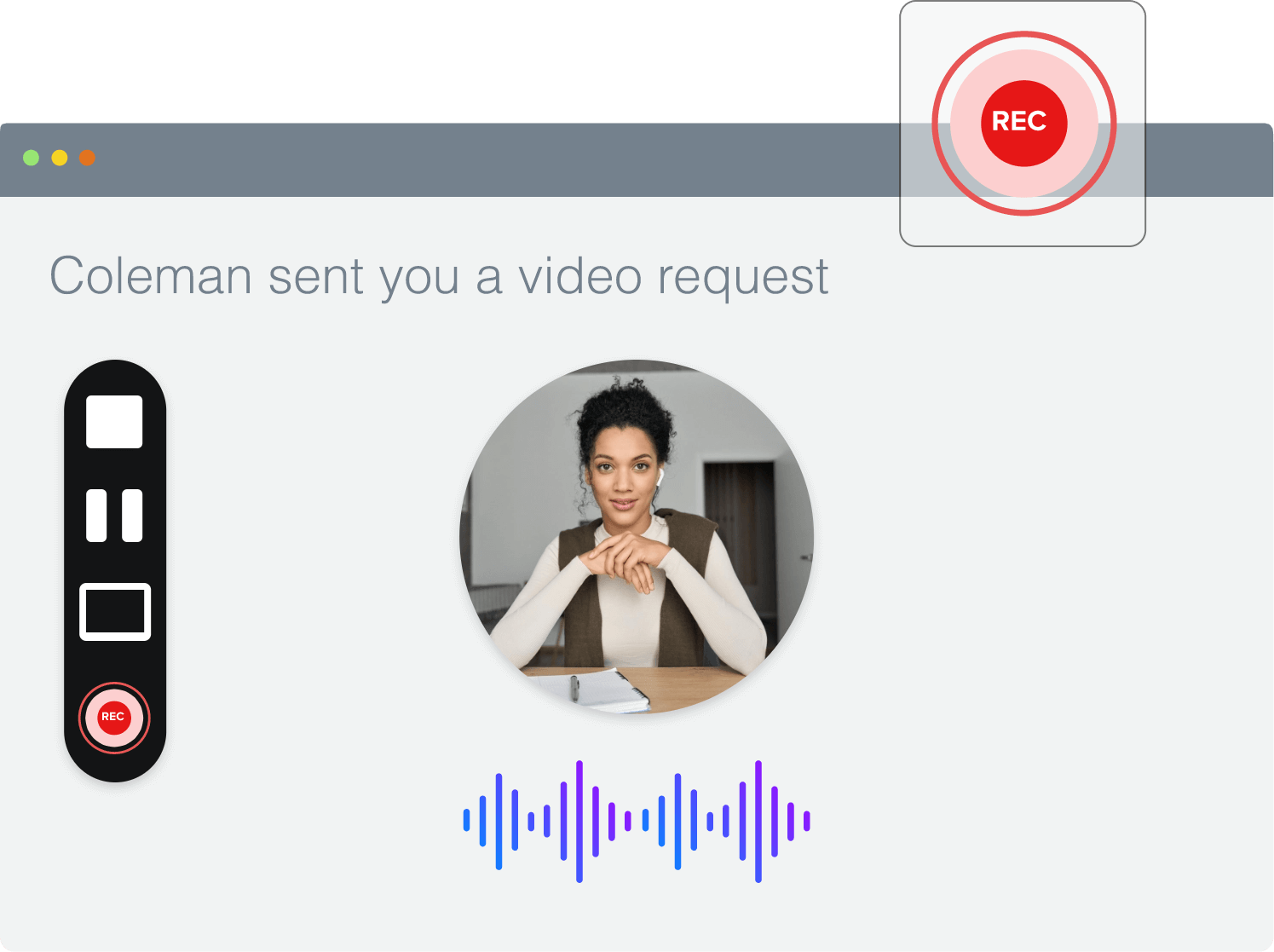 Studio level content
security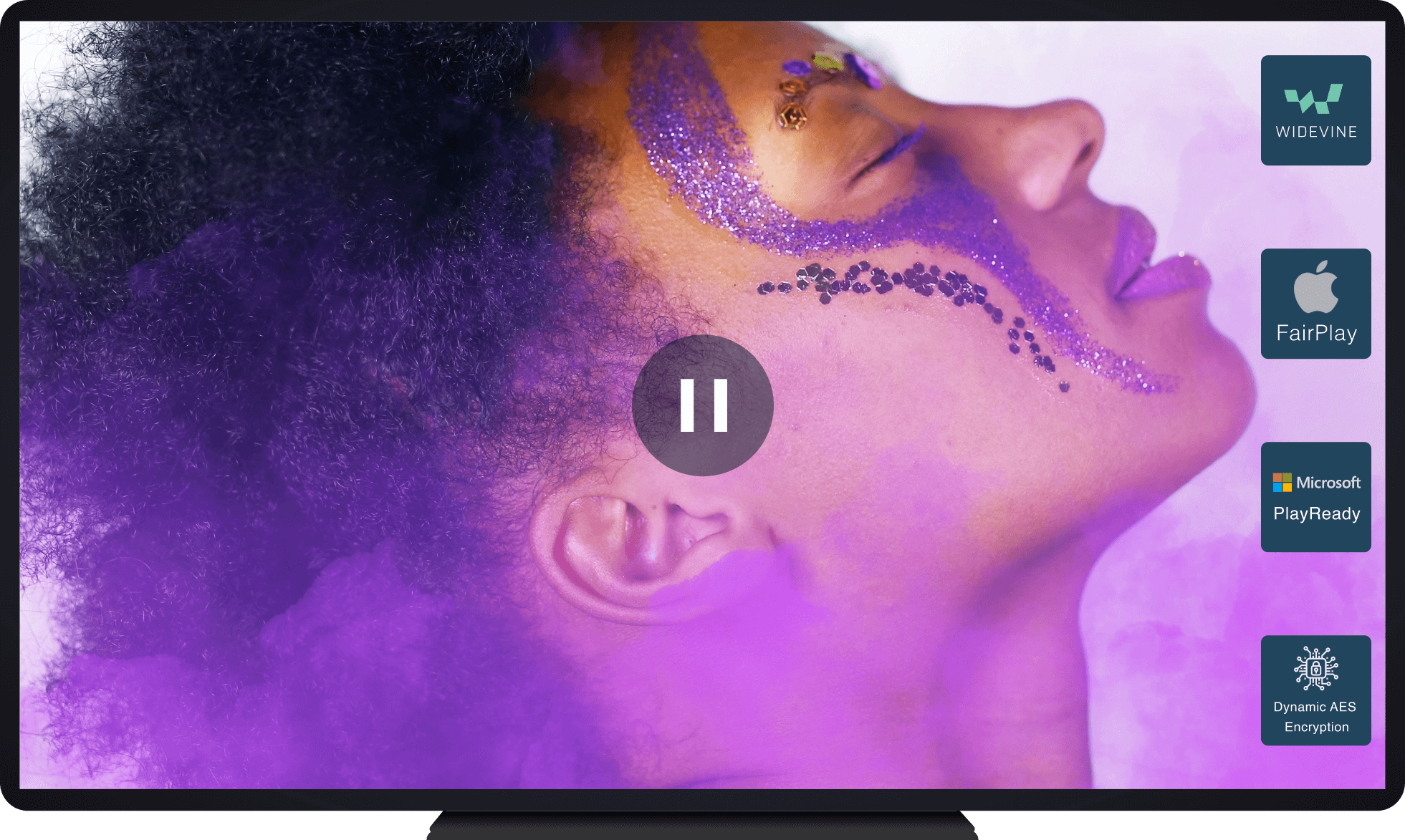 Anti-piracy DRM content security
Upload your videos with absolute confidence that Adilo is the most secured hosting platform your videos will ever call home.

We've partnered with the major DRM providers to bring you Hollywood-grade security to your videos. No one will able to download your videos regardless of the browser plugin or downloader software they're using.

Stop pirates dead in their tracks... protect your premium, paid content & increase your revenue with peace of mind.
Personalized watermarks
Deter viewers from employing screen capture methods to illegally copy content. It works by watermarking content with the viewer's personalized, session & trackable metadata.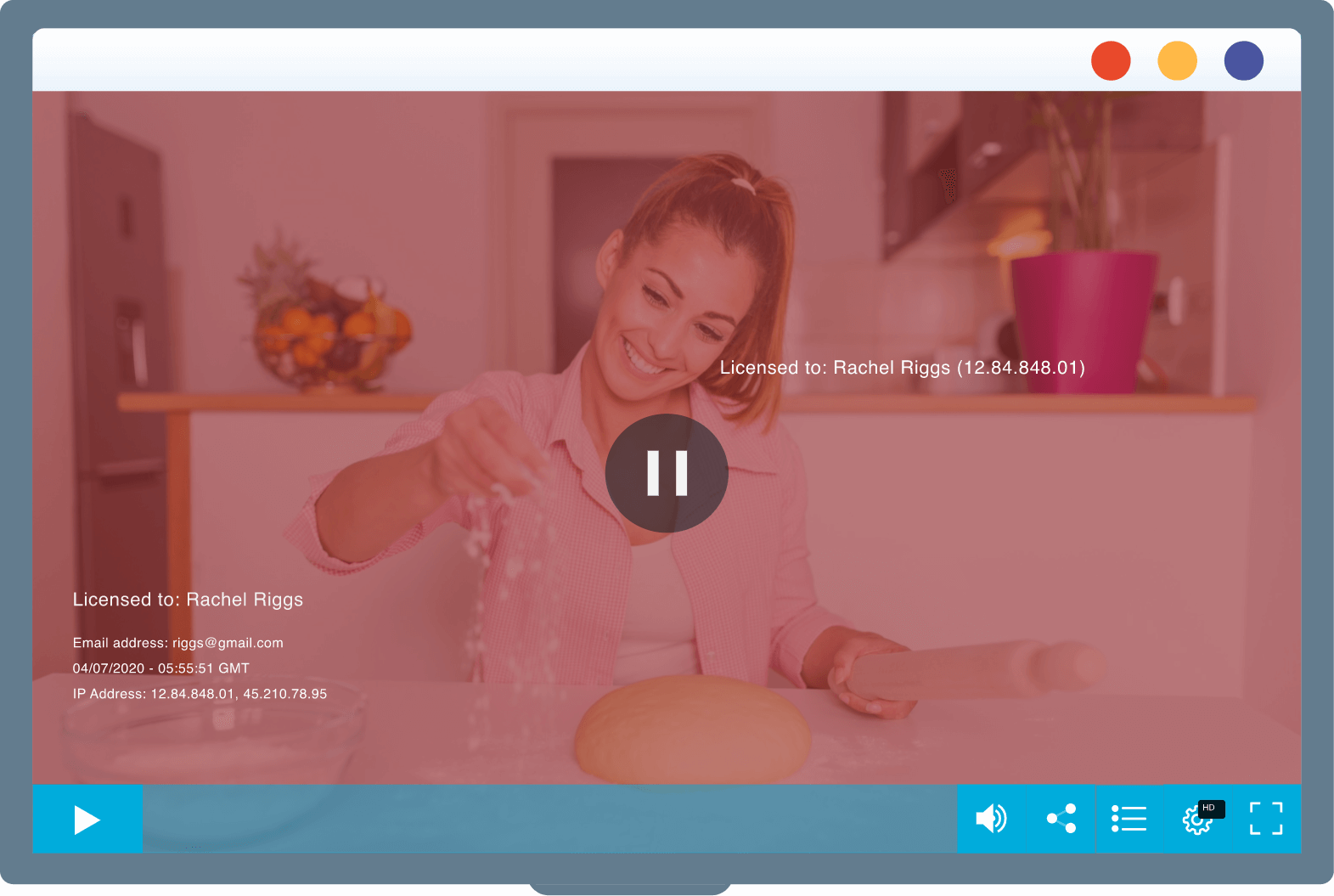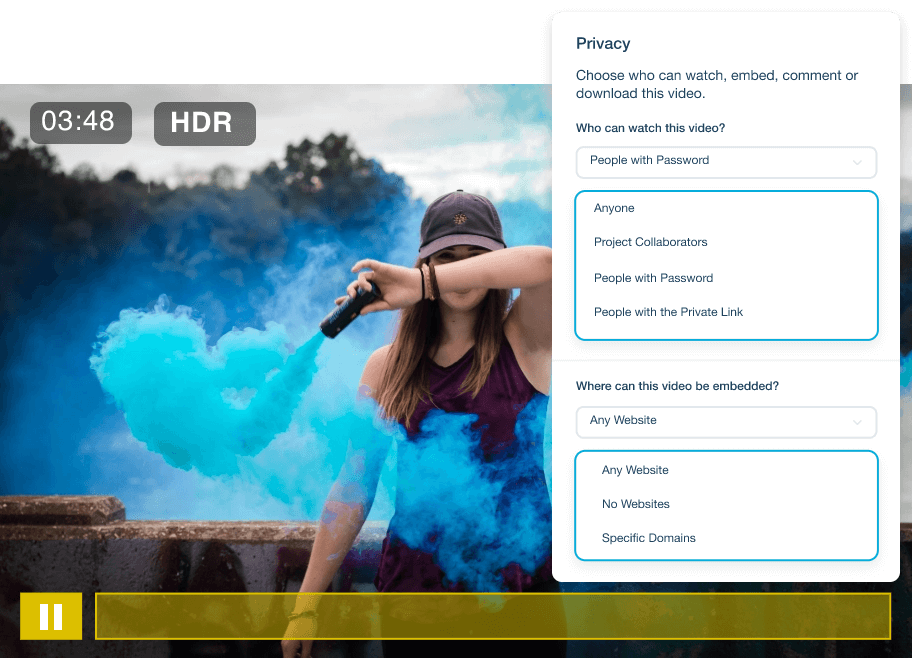 Control who can watch
We provide you with multiple video locking and advanced privacy tools to make sure your videos are watched by only those it's intended for.

So many ways to lock content and keep prying eyes away.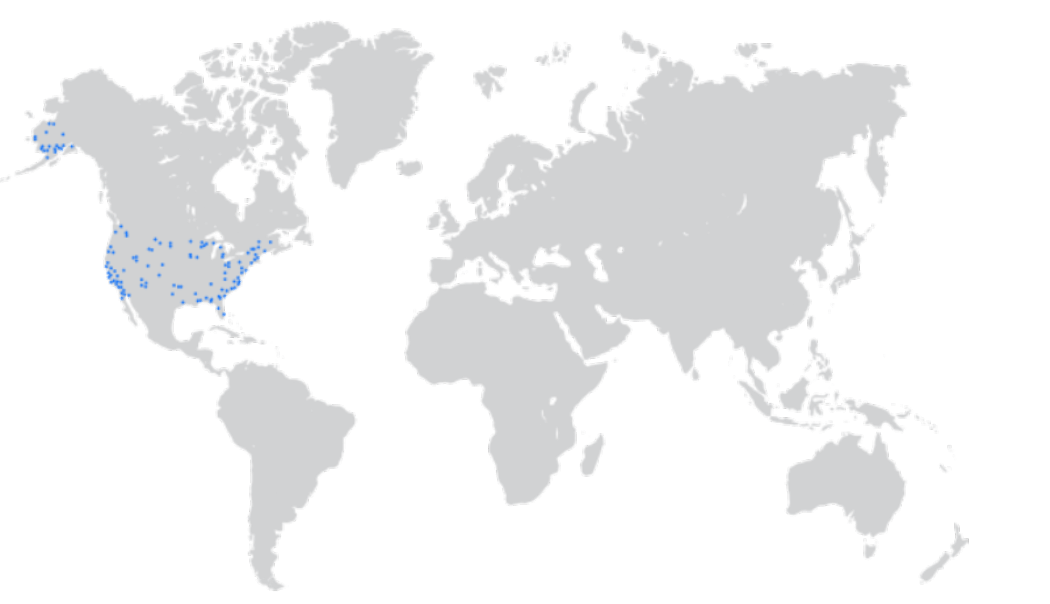 Geolocation restriction
Whitelist regions and countries that your contents are licensed for streaming. Viewers outside of these regions can't access your content.
Adilo has an incredible interface that makes it easy to get started and I liked how fast it is to upload and process videos.
Few applications are on the market that have the capacity of Adilo. It goes beyond just video storage.
If you need a video hosting platform then this is it! Easy to upload new videos and embed them in many different ways.
Start hosting with us... it's free!